Fd: How were your beginnings in fly fishing?

Todd:
I was fortunate to have been born in Helena, Montana. My folks met each other and married in Bozeman, Montana, while attending college at Montana State University back in the late 60's, so our family ties originate in Montana. I then moved to the Seattle area of the Pacific Northwest in the late 70's. I wouldn't say my dad was an avid angler, but he had all the fly gear from his Montana days, and so I'd see it and became familiar with it as a young boy. While growing up in the Pacific Northwest, I lived in Issaquah, Washington… Undeveloped and considered the backwoods of Seattle at that time.
My parents had a cabin in Index, Washington, on the Skykomish River. This is where we would head every weekend to spend time together on the river. At the age of 10, I had a few friends who also enjoyed fishing, but we hadn't learned fly casting yet. It was all spin fishing for trout and steelhead at that point.
The first time that I really spent using a fly rod was a family trip up to Glacier National Park in 1987. My dad brought his fly rod, and I remember spending hours on the Flathead River right outside West Glacier fishing and stalking fish on the crystal clear pools there. I had no idea what I was doing, and I think I was just catching whitefish, but I was having an absolute ball doing it.
The first fly rod I was given was a Sage 9' 6wt DS series rod back in 1989 as a big Christmas gift from my folks. This was a big deal; it came with a reel, line and leader all set up and ready to go. But I really got hooked on fly fishing in the summer of 1990. I was in 8th grade… My family and I were on our way back to visit Montana on another trip to see old friends. My dad grew up in Great Falls, and he had buddies from boyhood and college living in the Bozeman area. One of his old SAE fraternity pals from MSU had a place over on the Yellowstone River. Nothing fancy, a small little cabin right on the river, no running water, just a few beds and nothing flash at all. In fact, it was a simple doublewide that was originally located up at Bridger Ski area and moved to the most incredible little spot on the Yellowstone River. This is where it all happened for me. This is where I began fly fishing for real.
The Yellowstone River channelized at this particular spot, and I felt like I had a small, magical piece of the river all to myself. I bought a bunch of huge Dave's Hoppers in Livingston, and the Sage DS series rod worked like a charm. It just felt different back then. The fishing was so good, as I remember. Water was cold and the fish were all over the big hopper pattern I was throwing during that hot month of August. I had more fun out in the sun then, wearing cut-off jean shorts, no shirt, a fishing vest and my six-weight; learning how to fish all on my own. It was the best fishing experience a kid could ever have.
Fd: How did you get into making fly-fishing videos? Did you have any influences?

Todd:
In 1992, I got my first driver's license and immediately set out to the rivers around Issaquah, Washington: the Snoqualimie, the Skykomish, etc. I had a cool group of friends that would go along. We would fish after school and head out over to eastern Washington on the weekends every so often. I was the guy with the camera. I would borrow my folks' old crummy family camcorder and document these trips like I was an NBC camera operator on assignment. Boy, I have some classic stuff on tape from back then.
At the same time, I was very much into music, as I have been my whole life. I started playing around with editing back in 1993. I was doing this crazy tape transfer of video images from VHS tape to a large camcorder, and then I'd edit them to music somehow. I look back on it and think that I was a little ahead of the whole DIY editing world. It was a really weird process, but the final products were pretty darn cool.
In 1994, I was very lucky to have the option to move to Bozeman, Montana, to go to the same university where my parents had met 25 years earlier. I had an early Sony Hi8 camera when I headed to MSU-Bozeman. I stuck with carrying my camera everywhere, usually a fly rod in one hand and my camera in the other. I met my future-wife, Kelley McLandress, in my freshman year photography class and just kept working on my video style as a shooter and editor. I ended up taking some time off from university in the mid 90's to live and work as a guide in Big Sky, Montana, for a few seasons.
I guided fishing in the park and just video-shot my tail off. Capturing everything Yellowstone had to offer as well as the whole southwest Montana region. I lived the adventurists' life in fly-fishing heaven. I would do a small job here and there for the shops in Bozeman. I even tried shooting videos for fly-fishing clients, but I was a guide then and it was too hard to guide and film at the same time.
In 2002, Kelley and I were married in Montana. We moved to Missoula where Kelley attended graduate school at the University of Montana School of Journalism. In Missoula, I worked for a small production company that hired me to film fly-fishing content around the world for ESPN and OLN. This was an eye-opener for me, as I was now with a production crew flying all over the world: Ireland, New Zealand, Costa Rica, the Bahamas, Northern Quebec and British Columbia, just to name a few.
I was only a small part of the production crew instead of the one-man crew I'd been up until that point. I learned so much from that experience. My mentor was the late and talented videographer named Bryant Blackburn, aka "Bear." He had extensive background in professional videography, including work with the NFL, Sports Illustrated and Playboy, to name a few. Bear took me under his wing, taught me some invaluable videography lessons, and he became a lifelong friend of mine in the process. We toured together, filmed famous celebrities such as Les Claypool and Billy Connolly, all fly fishing on the rivers around the world.
While my wife earned her Master's Degree in Journalism at UM, I was travelling nearly 300 days a year and learning all about professionally filming the world of fly fishing. The things I learned from Bear have influenced my current work in many, many ways.
Fd: How is the creative process you go through when making the films?

Todd:
I suppose it's a bit like an artist or musician who just makes his product appear, but there is more structure than I realize. I actually start out each video project in a time crunch, a short deadline to get something done quickly for the next issue launch of Catch. This happens because I'm often designing the magazine right up until the deadline.
With Catch Magazine, I have been shooting and editing for my T-Motion Theater Feature for 7 years now. I also design and create the layout of every edition of the magazine. I produce a new fly-fishing film every issue, and it has to be good. I set my standards high and I'm a perfectionist. But my livelihood depends on it, as I have a family and I bring home the bacon! So it can definitely be stressful at times when the stars aren't aligning out in the field.
There's a lot that has to go right, from good fishing weather conditions to savvy and talented anglers, from accurate filming on my part to fish that will actually eat a fly. That's a lot of stars to align! Some things are out of my control, others are completely my own doing.
Stepping back a bit, the creative process for filming and editing my work comes down to music. Music makes or breaks a film. I know this because of my music background. I started playing banjo when I was 7 years old. That was the beginning of my love for music. It's the base of what I do as a videographer. I love music more than fishing. So, in a sense, fly-fishing videography and editing to me is a type of art where I can express how I feel about my two passions: music and fishing.
I've learned that when traveling to far-off locations around the world, having too much planned is a way to instantly shoot myself in the foot. It hinders the goal actually. My style is a simple one that I really don't know how to explain. I am a one-man crew. I go with my gut. I try not to plan too much as I'm dealing with weather, fish, and the chance of luck that I'm able to roll camera on whatever happens on the water while all the stars align. Maybe I am lucky. But I do think that my approach helps my work. And with my 43rd T-Motion Theater video coming up in October, it is obvious that I'm doing something right!
The bottom line is that I am a patient artist. I've had to postpone returning home from work trips in order to simply "get that extra shot or two." I'm fortunate that my wife and family tolerate and accept this. They expect it actually. But once I'm done filming on the water, the most time-consuming part begins. The editing is where I shine, but it is truly the most difficult and time-consuming part. The magic is in the editing. I spend hours searching for music. I don't settle for anything sub-par. The music has to be exact and perfectly match the mood of the moments I experience filming on the river, wherever in the world it may be. At the end of the day, it's the music that drives the way I work. It's that simple.
Fd: How do you manage to do all the outdoor work by yourself? What kind of setup do you carry with you?

Todd:
I am a one-man filming crew. I am in charge and I operate as the only cook in the kitchen, so to speak. This fits my style and my productivity well.
Between 2008 and 2012, the first 4 years of Catch Magazine, I used one camera. Every single video was shot with a Panasonic HMC-150, and it never let me down. I built from scratch 2 or 3 different underwater housings for different cameras with monitors. But, overall, I have always kept it VERY simple. I learned a lot from my work with the television companies; having more is by no means better. Having way less is much more productive. And more simple. Today, I still shoot with a Panasonic ag-ac160 and a smaller underwater housing with camera.
In the past 3 to 5 years, I've learned to fly drones and enhanced my work with aerial video projects. Aerial videography has taken up most of my time in the last few years. Remote-control machines were a passion I had as a kid, and now I get to work on these toys for work. I started by building machines from scratch, a fun hobby of mine. I had a hard time finding the right tools to make things work properly, and so I custom-built my gear because aerial videography was relatively new and unpopular, without options. Now, the videography industry has thousands of pre-made options. This new technology has freed up my time a bit, but I still enjoy customizing my aerial equipment.
Most of my videos from the Catch Magazine years show only one angler per film. It's just easier that way. I explain this to many people. If I have two anglers, chances are that the angler who I'm NOT filming at the moment will get the best grab or the best hook up, and that means I'd miss the "shot of the day". So, by trial and error over the years, I prefer to have one angler and myself on the water together at a time. I will use two anglers in some cases, and only if I know them well and can rely on them. A great example of this set up is in "Fall Run", where Jeff Hickman and Jakob Lund, who have fished together for years, easily move as a team on the water. It's a rare and fantastic circumstance to have more than one angler at a time on camera.
Most of the destinations I'm invited to film at are remote, void of people and civilization. This is my preference, particularly as I'm using my drone to capture aerial footage. I practice with my drone many hours per week, in various conditions, and I'm confident in my flying skills. However, I make it my policy to film single anglers in remote settings to avoid any catastrophes. So far, I've had none. Yet, if my setup has problems, I'll adapt. I'm good like that. I am overly cautious and extremely particular in my work, but I'm able to feel the situation, adapt as I need, and make things happen. That, I believe, is the reason for my success as a fly-fishing videographer. I truly enjoy filming, and though I am particular with my method, I'm adaptable to each unique situation and certain that what I'm doing works for me at all times.

Fd: Is there a particular message you want to give through your films?

Todd:
I learned something years ago from my mentor and good friend Bear while we were on the road with television production crews. "As we are shooting film, we become historians." As videographers, we capture images that will be viewed decades from now and by generations to come. If we shoot with that in mind, and we are able to take our work to a certain quality level, we have the potential to reach many, many people... More than we'd dream of reaching at the moment of filming.
Most people view my work as entertainment, but I believe that the anglers I choose to film and the places I visit show a lot more than that. These videos are history and education without words. Images and music are so powerful. My films illustrate places and the best techniques for fishing. But not only that, they show proper ways to handle fish, respect the environment, and ultimately enjoy the waters and fisheries of the various places around the world. It's a big responsibility to do this right through film, and I take it seriously.
Fd: You have certainly travelled around the world due to the job. Which places have struck you the most?

Todd:
I've actually been amazed and impressed on every single trip I've had the opportunity to go on. The first one that comes to mind was a golden dorado trip to northern Argentina about 5 years ago. It had jungle surroundings, small streams, clear water and big golden dorado. It was absolutely impressive and unlike anywhere I'd been before. The dorado just seemed to appear like magic.
Another trip that has impressed me was one to England, where I filmed a friend and champion caster Tim Rajeff of Rajeff Sports, and Gareth Jones of Airflo Fly Lines. Here, I was introduced to the history and precise rules of fly fishing among famous historical chalk streams, with castles and ancient stone bridges dotting the banks. The history was impressive, and I left with a great appreciation for the sport of fly fishing.
My favorite spot in the world is the South Island of New Zealand for its sheer natural beauty. This was one of my very first travels, simply for fly fishing and camping with my future wife, Kelley. We met Brian Wilson of Riverview Angling more than 15 years ago, and he continues to be one of our dearest friends. I'm nostalgic about New Zealand probably because I was there not for work, but for play. It just doesn't get any better than feeling free, walking and stalking those giant trout on crystal clear rivers in breathtaking valleys and wide vistas of the South Island's west coast rivers. Pure heaven on Earth. New Zealand is a place I will return to work and to play someday soon.
The place that was the biggest eye-opener for me was the outer islands of the Bahamas. Amazing people, gorgeous water and good food. But the beaches and river banks were littered heavily with garbage and plastic. It's been a problem everywhere there, and it continues as a major concern in the fly-fishing industry. Companies like Costa Eyewear and Patagonia have taken on that issue and are currently trying to make a stand for improving the Bahamian landscape. I left motivated to help.
I do think it takes experiences and impressions, both good and bad, in every place I've filmed, to make me appreciate, illustrate and be motivated to teach folks about our world's fisheries through film.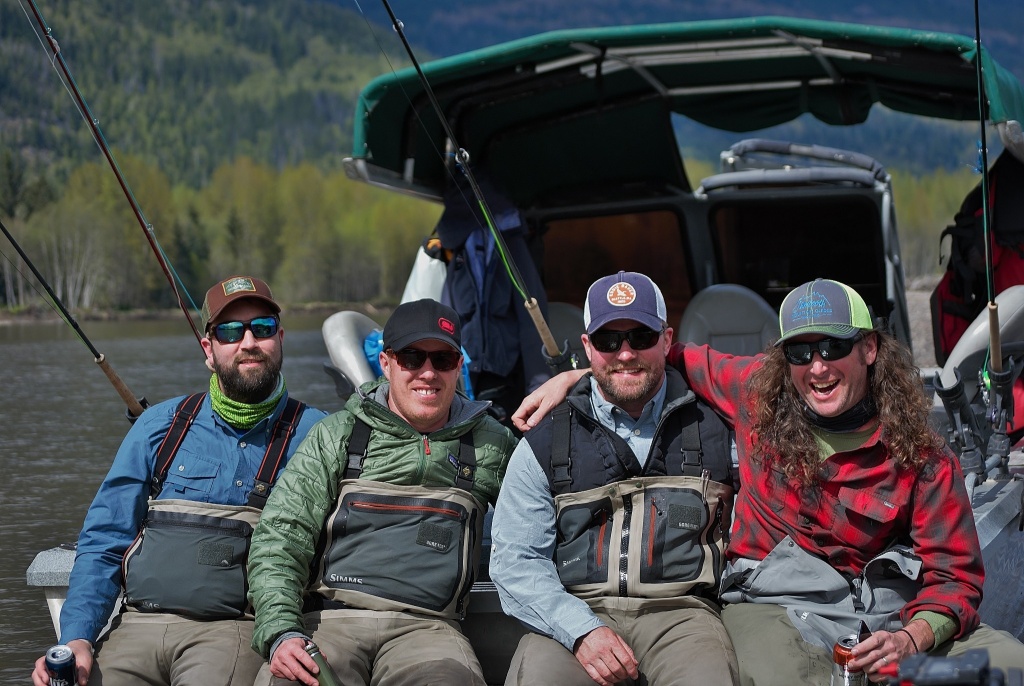 Fd: Any special memories from the road and the people you have encountered?

Todd:
When working on a fly-fishing film, I rarely fish. I have it in my mind that if I even pick up a fly rod, I will miss filming the jumper of the trip. I'll miss the shot of the day. I just can't pick up a rod while I'm filming. I tell myself I'm not on these trips to fish, I'm here to work. I have a family to feed and I need to make things happen on film for my job… and make things happen on the next level. BUT, it seems that the very few trips I have picked up a rod in attempt to try a little fishing for myself, I've come away with catching the largest fish of the trip. That feels good. But I don't indulge often. I think I have GREAT fish karma. In fact, one of the best double-brown-trout hookups was on a work trip to New Zealand's South Island. Me and another videographer, Bear, set our cameras down, picked up fly rods, and ended up catching two monster browns at the exact same time. GREAT fish karma.
Risk? Yep, it's a given. Most fly-fishing photographers and videographers travel the backcountry with mega amounts of gear to capture footage for everyone to see. Often the mere transport of gear can be very risky. I quit working for the production company on the big crews for this very reason back in the mid 2000's. I was in a scary plane crash in the Bahamas during a Fly Fishing the World TV show production. I'm very lucky to be alive today. Bad planning and too much gear weight on an airplane caused the small Cessna plane to land too fast on a short dirt landing strip. The brakes failed and we crashed off a runway straight into the mangroves at 80mph. Cameras were rolling the whole time. Risky and not cool.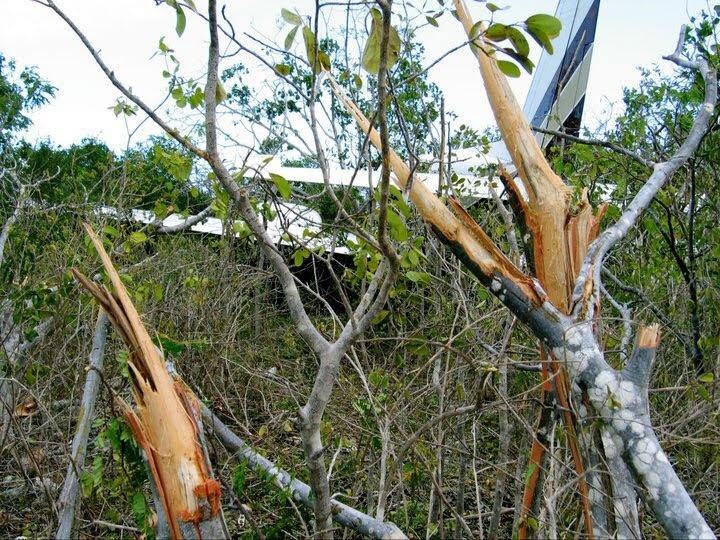 I've been blessed with incredible people and relationships that I've made as a fly-fishing videographer throughout the years. People's stories are a big part of why I do this. Everyone in every part of the world has a story to tell, whether it's on camera or off the camera.
I will never get over a few trips I took to British Columbia. The Collingwood family up north in the Spatsizi Wilderness area of northern British Columbia had an amazing story to tell. I enjoyed meeting them and experiencing their life through the camera lens. It's on trips like that when I wish I could stay for weeks on end, disregard my own life and responsibilities and be absorbed into their story.
Another equally special place in British Columbia is Hannah Belford's Damdochax River Lodge. Together with her mom, she grew up and runs an amazing wilderness lodge in steelhead heaven. Her story is captivating, and it was such a privilege to be able to tell it through my film.
Another person who really stands out, and who lives only a few hours from me, is the champion fly caster and creator of Echo fly rods, Tim Rajeff. I met Tim many years ago, before Catch Magazine existed, on a big production shoot where I operated camera. Tim is the goofiest and most crazy guy on the planet, and he's one of the most fun people to be on the river with. Tim works hard to make a production the best it can be. He understands what a good video production is, and he knows the time it takes to create a 5 minute product. We have been all over the world together: Argentina, Chile, England, northern Saskatchewan, and southeast Maine, to name a few. But one of the all-time classics was when Tim and I had to break record time to get thru the entire London airport in in 5.5 minutes flat, hauling gear and running at top speed. It was absolutely hysterical, and we actually made it.
Filming the famous angler Joan Wulff is also one of my favorite memories. It was a quick stop over from a trip to England. I spent a few days with Joan at her house, and she was incredibly inviting. In the two days I spent filming her, I learned much about her history and her legacy as a world-class angler. She is certainly an amazing person.
Of course, there is my good friend, Brian O'Keefe. I'd need to sit down for a month to recount all our crazy stories. From northern Argentina jungle-bush-whacking as we were covered in dozens of micro ticks, to letting him drive my old Honda Trail 110 dirt bike through the woods for an alpine bass video and seeing him crash into a giant ponderosa pine tree with a float tube on his back. The guy is an absolute character, and our stories go on and hopefully will continue on through the years.
Back in 2001, I was fortunate to be a cameraman on a Fly Fishing the World production in northern Quebec. I met, filmed and spent the week with Les Claypool, master of bass guitar and lead singer of the band Primus. He visited the tundra area of northern Quebec, with giant landscapes and small streams full of world record sized brook trout. It was an honor to meet, film and hang out with such a celebrated musician, and it was the highlight of my work on this particular TV production crew. To this day, I still keep in touch with his good friend, Fred Heim, whom Les brought along on this epic trip. The best part of that Fly Fishing the World trip was seeing Les with my headset on, and listening to him in his classic Primus voice as he talked about the fish in the river. We were fishing GIANT caddis dries. They were size #2 Goddard Caddis patterns, and the brook trout were just hammering them whether they were skated or just sitting still on the surface. Les started singing about the caddis. These caddis patterns had giant antenna and he was describing them as "lowered Chevy Impalas with curb feelers." He literally created a whole song that day on the river up in northern Quebec about the Goddard Caddis flies he was fishing. Legendary stuff. And I was there.

Fd: Are this kind of things what you enjoy the most from the whole process of making outdoor films?

Todd:
I really enjoy the people and places I get to visit. I've traveled all over the world, to various fisheries and in various cultures. The relationships I make and connections sparked are awesome. I enjoy that the most. It's also rewarding when everything comes together out on the river. The right weather, the right fishing conditions, etc. It takes so much time and effort to make a film, from the planning of it to the execution of it. But when I'm able to really capture the fishing the way it was in the moment of filming… That is such a rewarding feeling for me!
Usually I don't realize just how fantastic any film will be until I'm back in my office editing the raw footage. If I can recreate the experience, true to its authentic nature, then I am most satisfied. The process of making outdoor films is awesome, truly an experience in itself. I guess my favorite pieces of the process have to be at the beginning, when I'm meeting new people and places... And also at the end, when I'm editing and realizing that I have what I need to make an exceptional fly-fishing film.
Fd: How did you meet Brian O'Keefe and what is the story behind Catch Magazine?

Todd:
I have known Brian O'Keefe since the mid-90s, running into him at various fly-fishing events and throughout the industry over the years. When my wife and I moved to Bend, Oregon in 2007, Brian and I collaborated on a new direction for our individual talents; his of photography and mine of videography, editing and web design. We would be able to work separately, yet share a common goal with Catch Magazine.
Honestly, I was also a bit under pressure to provide for my new and young family, as my wife Kelley was pregnant with our first child, and I knew that life as a parent was going to require some serious stability. I knew that I needed to get my ducks in a row ASAP.
Brian and I met up a bunch in Bend and we talked about the possibility of creating a new form of entertainment for the fly-fishing community around the world. So, Catch Magazine began in September of 2008, the same year my son Charlie was born!
Over the years, Catch has become a leading online fly fishing magazine worldwide, getting better and better with more and more followers each year. Catch is now known as the "official online journal illustrating the world's best fly fishing photography and film." I'm really proud of the hard work I've put into Catch, particularly at the beginning and even now as it gets better and better. The fact that I have been able to live, modestly as it is, on something that began as a dream is fantastic. Catch Magazine is truly a story of a dream, perseverance and never-ending hard work.


Fd: Can you say what's next with Catch?

Todd:
This is the exciting part. Over the past year and a half, we've made some big improvements in Catch Magazine. We've improved the magazine layout, added easier and more appealing functions, made alliances with organizations and people who love what Catch stands for, traveled to new places and exposed more fly-fishing destinations and hot topics than ever before. We're keeping up with new and ever-changing technology by adding a special feature called "Aerial Eye," which appeals to the drone operating photographers and videographers and anyone curious about it. We've continued to increase our readership, grown to hold a bigger place in social media worldwide through YouTube, Twitter and Instagram, and so much more. Most exciting, my wife, Kelley Moen, who has a graduate degree in Journalism, has now taken on the role as the Catch Magazine Copy Editor. Brian has retired from the daily grind of the magazine work, and so Kelley and I together are taking Catch Magazine to the next level.
Our goal is to continue to be the best outlet for new and upcoming photographers to show their stuff to the world. As we expose more new photographers, and as the readership continues to grow, we expect that Catch Magazine will continue its upward path in the fly fishing photography and film entertainment industry. It's an exciting path to be on!
Fd: After all these years, what does fly fishing mean to you?

Todd:
For me, fly fishing is about getting out on my local stream, lake or water of any kind possible, remembering I'm just a tiny part of Nature, absorbing it all in a mindful way and making a necessary escape from my cell phone.
Find the videos and more about Todd's fantastic work in
ToddMoenCreative.com
and
CatchMagazine.net