Gebunden und fotografiert von Rudolf ThurnerDem Maifliegenkörper kommt zweifellos eine besondere Beteutung zu.Bei dieser Fliege wird der Körper durch ein gut schwimmendes, auffallendes gelbes Geschenkeband imitiert.
Move the mouse over the image to zoom in the fly. Touch the image to zoom in the fly.
List of materials
Material:Haken: Langschenkelig, Größe 8-10Bindefaden: schwarzSchwanz: DachskranenhaarRippung: Bindefaden, schwarzKörper: Geschenkeband, gelbFlügel: Krikentenfeder, mittig geteiltHechel: Hahnenfeder, hellbraun oder helloliveKöpfchen: Bindefaden, schwarz
Steps
Step 1
Grundwicklung lackieren, Schwänzchen,Rippungsfaden und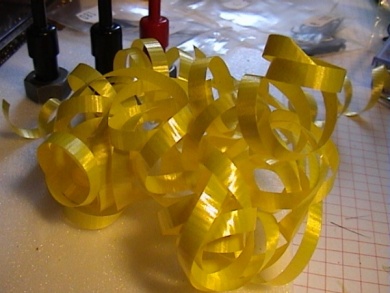 Step 2
Geschenkeband einbinden.
Step 3
Körper formen, Rippung mit Bindefaden durchführen und festlegen.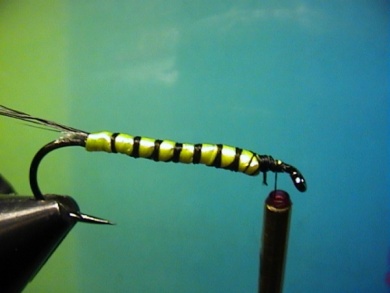 Step 4
Von Krikentenfeder Spitze herausschneiden und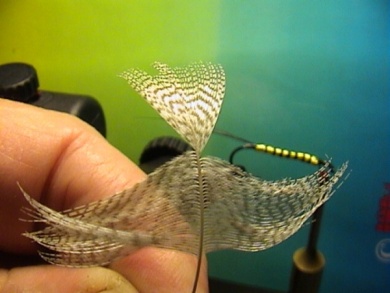 Step 5
als Flügel und Sichthilfe festlegen.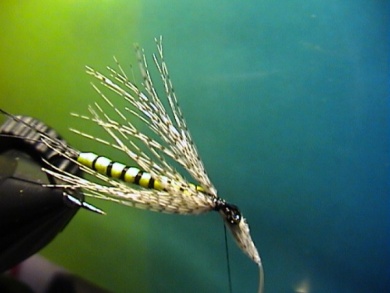 Step 6
Braune Hahnenhechel einbinden und mit drei bis vier Windungen hinter dem Flügel, stellt man diesen ein wenig auf.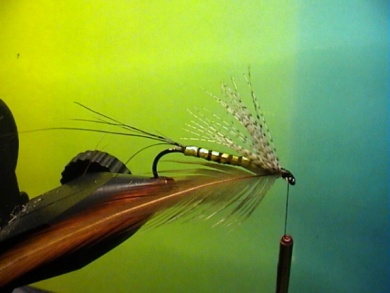 Step 7
Hechel wieder in Richtung Öhr bringen, festlegen und mit Bindeseide das Köpfchen anfertigen. Zum Abschluß Kopfknoten anfertigen und mit Lack sichern.