This pattern was created by Scott Sanchez. In Scott Sanchez words: "The idea for the Double Bunny came to me almost 20 years ago while on a fishing trip to Belize. John Hanlon and I were trying to catch some barracuda that were not being cooperative. The two flies that ended up working the best we View more...
Move the mouse over the image to zoom in the fly. Touch the image to zoom in the fly.
List of materials
MATERIALSHook: Mustad 79580, Tiempo 300 or similar.Thread: 3/0.Weighing (optional): lead wire.Wing: rabbit strips. Sizes medium to magnum, depending on fly size.Bright: Flashabou or Crystal Flash.Eyes: Molded eyes.Adhesive/glue: Elastic for the strips. Zap-a-Gap for the eyes.
Steps
Step 1
Wrap the lead wire to weight the fly.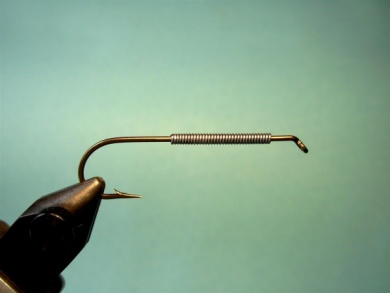 Step 2
Try to find two rabbit strips with the same size and length. These should hide the hook when placed and glued to each other. Use the dark strip on top of the fly.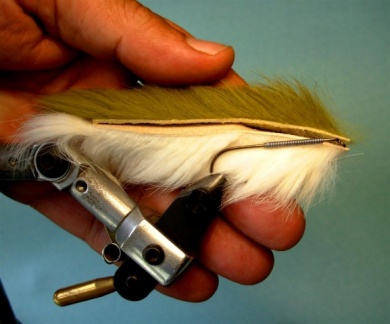 Step 3
With a needle, make a small hole on the lower strip so that it reaches the barb.
Step 4
Place the strip on the hook through its hole.
Step 5
Then, tie the strip by the hook eye.
Step 6
Tie the upper strip at the same place where the lower one was tied.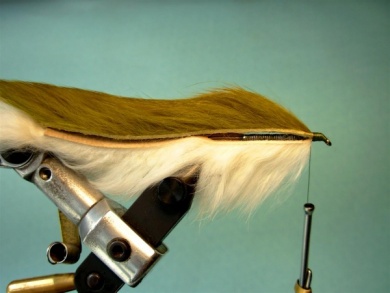 Step 7
Use the elastic glue to bind both rabbit strips.
Step 8
Put some Flashabou or Crystal Flash on each side of the fly.
Step 9
Using Zap-A-Gap, glue the eyes on each side of the fly.