This is one of the flies that cannot be missing in the box of any dry fly addict. The attractor pattern is similar to the Irresistible Adams in its design. It has great buoyancy because it is tied with deer hair and it is also highly visible, even in the last hours of the day due; a feature that Lee View more...
Move the mouse over the image to zoom in the fly. Touch the image to zoom in the fly.
List of materials
MATERIALSHook: TMC 100, sizes # 8 to #16.Thread: 8/0 or 6/0, brown.Tail: moose body hair.Body: fine deer hair or caribou.Wings: White calf body hair.Hackle: Brown.
Steps
Step 1
Tie a bunch of moose hair to make the tail.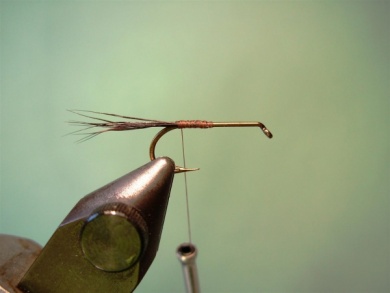 Step 2
Tie a deer body hair bunch and compress it right where the fly´s tail begins.
Step 3
Tie one or two more bunches until half of the hook shank is completed.
Step 4
Shape the deer hair in a conic shape, trimming it with scissors or a razor blade.
Step 5
Tie a white calf hair bunch.
Step 6
Separate in equal sections the calf hair. Wrap with several thread turns in its bases so that these are V-shaped and in a right-angle position (perpendicular) to the hook shank.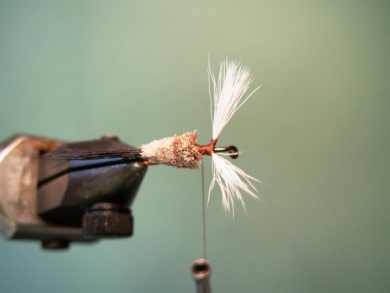 Step 7
Tie a rooster feather. Its fibers length should be 1 ½ of the hook gape length.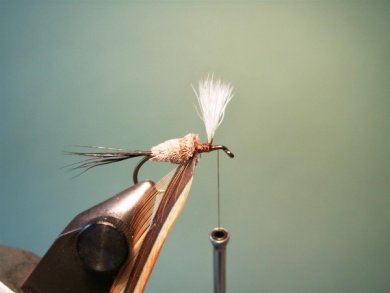 Step 8
Wrap the rooster feather to make the fly´s hackle.