Some years ago, I met the well-known fly tyer Jean Louis Teyssié in an event tying artificial flies.
I showed to Jean Louis some of my fly patterns and he showed me how to tie the tube bodies.
Teyssiè poured a little of colorless silicone, the same that use the artisans to seal the window panes View more...
Move the mouse over the image to zoom in the fly. Touch the image to zoom in the fly.
List of materials
Thread: Pale Brown 8/0 Hook: grub size 12 Chest: dubbing Mix hairs hare & CDC Wings: a CDC hackle
Steps
Step 1
I tie a tube body on hook grub.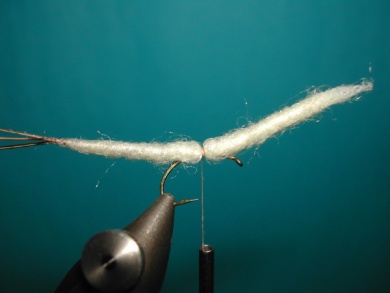 Step 2
I tie a CDC hackle near the tube body.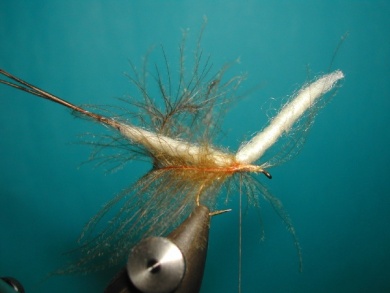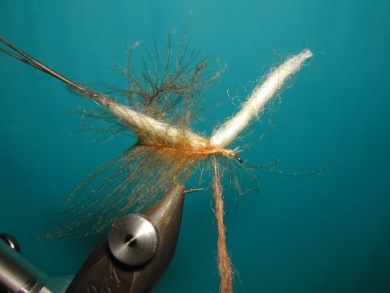 Step 4
I tie the chest of fly
Step 5
I wrap the CDC hackle under the tube body, tie it and cut excess.
Step 6
I lower the tube body on the chest, tie it on the hook and cut the excess.
Step 7
I tie the head of fly
Step 9
Fly view from above.