This is the spider version of the tying process Valtellina, I already proposed in the spent version
Move the mouse over the image to zoom in the fly. Touch the image to zoom in the fly.
List of materials
Thread: Black 8/0 Hook: Grub size 14 16 18 Body: Stripped peacock quill Chest and legs: One CDC hackle
Steps
Step 1
Using a stripped peacock quill, I tie the fly's body
Step 2
I tie a CDC hackle on the hook.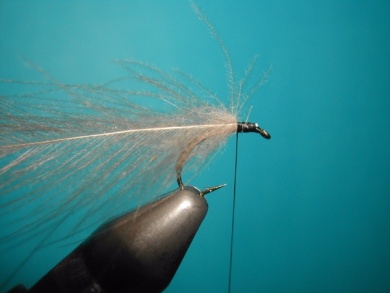 Step 3
I wrap the CDC hackle around the hook, tie it and cut excess.
Step 4
I shift forward the CDC fibers, tie them on hook and cut excess
Step 5
I shift back the fibers.
Step 6
I tie the head of the fly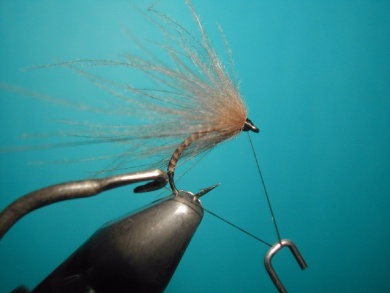 Step 7
The knot of the head maintains the fibers back.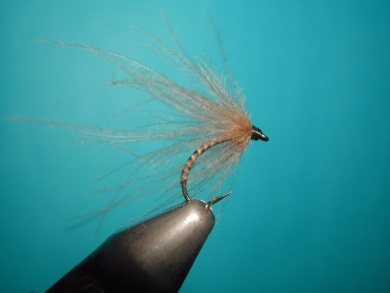 Step 8
I take off the fly from the vice and cut longest CDC fibers.